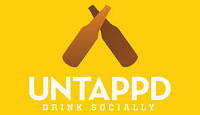 We are members of Untappd. If you love craft beer from around the world, join this platform today. It's free and will keep you updated on who has what on tap in the craft beer world from all over the country, just in Portland, and most importantly, at Sam's. 
Craft Beers (rotating taps)
Red
Cabernet – House blend (cabernet, merlot, and pinot noir)
White
Pinot Gris – House blend (Müller-Thurgau, riesling, and gewurztraminer)
Additional
We also have Cooks champagne and three flavors of Pampalonne wine spritzers (French 75 [elderflower lemon], Rosé Lime, and Blood Orange).