From league play to tournaments to just shooting some stick, Sam's Billiards is the place to be.
TABLES
11 – 4.5 x 9′ Vintage Brunswick Gold Crown Regulation Table
1 – 4 x 8′ Vintage Brunswick Gold Crown Table
2 – 3.5 x 7′ Diamond Bar Box Tables
1 – 5 x 10′ Vintage Gold Crown Snooker Table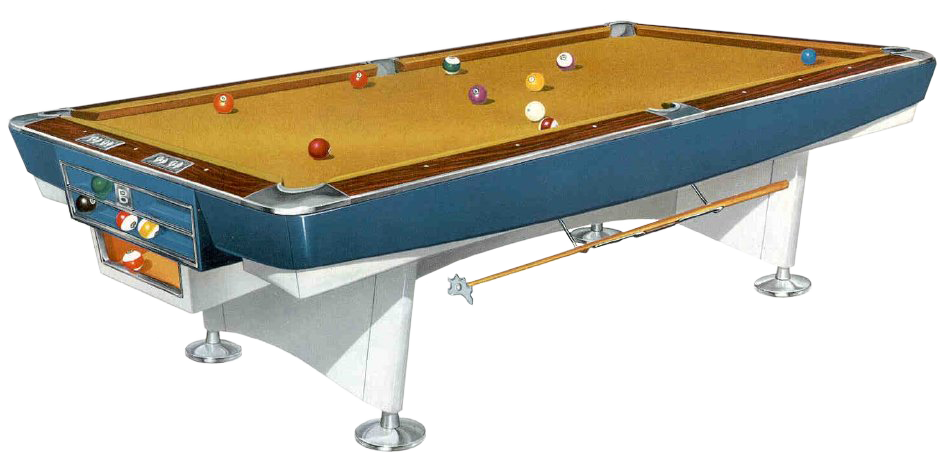 RATES
Sunday – Thursday:
7 – 4pm; $6 per hour
4 – 7pm; $5 per hour (Happy Hour)
7pm – Close; $11 per hour
Friday & Saturday:
7 – 4pm; $6 per hour
4 – 7pm; $5 per hour (Happy Hour)
7pm – Close; $12 per hour
All times are pro-rated to 5-minute increments – only pay for what you play!
Join a Pool or Dart
league today!
Sam's has league play available almost every night of the week.
 BCA Pool League
APA Pool League
14.1 Pool*
Darts
*When you join Sam's 14.1 house league your dues pre-pay your table-time at Sam's until 7pm, every day of the week (with some restrictions), on our Simonis 860 cloth covered vintage Brunswick Gold Crown tables. 
Member dues are $140.
A portion of the dues goes to SAM's for table time. This gives you access to table time at no extra charge between 7am and 7pm every day for the length of the session. (Except up to 6pm on Thursdays, due BCA league night.) If all the tables fill, management may request that League players give up their tables rather than putting hourly paying customers on a waiting list.
Another portion of dues goes to cash prizes at the sessions ending tournament and replacing league equipment. Gotta love them new balls. For updated information and prices please click the following Straight Pool League PDX.
For more info on league play, please contact the following:
Need a new tip on your cue or tip and ferrule?
Classic Billiards
3636 SE 122nd Avenue, Portland, Oregon
503-761-2622
[email protected]
It takes approximately 1.5 weeks.
For billiard supplies we recommend:
The Billiard Shop
21785 SW Tualatin Valley Highway,
Hillsboro, Oregon 97006
503-718-7209
Excellent selection of cues, cases, chalk, etc.
Spectacular online store for all your billiards needs!
Steve Lingelbach – 503-317-5141 or [email protected]
Carissa Biggs – 503-740-6683 or [email protected]
Also an online store and they have an amazing variety of everything you could possibly need for your game or game room.
The greatest pool table lighting in the world
Toll free number is 844-454-8862
Pool table repairs or moving
The Billiard Shop
21785 SW Tualatin Valley Highway,
Hillsboro, OR
503-718-7209
Biggelbachs.com
Steve Lingelbach – 503-317-5141